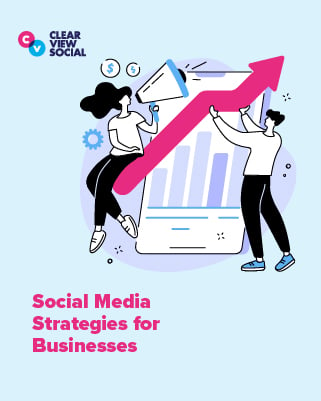 You don't go anywhere without a map. The first thing you do when you hop in your car is open up your Google or Apple maps and put in the directions. Because if you don't, you'll hit horrible traffic, miss an important exit, or get stuck in a slow construction zone. These obstacles have the potential to ruin your day and could have been avoided entirely with a little planning ahead.
Just like with navigation when you drive, a social media content strategy gives you a clear path for your marketing. Instead of flailing around on different platforms or trying to use 30 hashtags to just get one like, you want to hone in on what your brand needs. So buckle up and study Clearview Social's seven-step social media content strategy template to define your company's strategy and finally meet your social media marketing goals.
Fill out the form to download the infographic "A 7-Step Social Media Content Strategy Template".