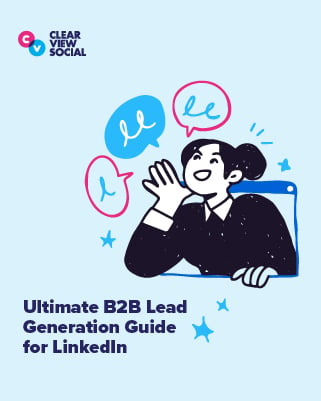 If lead generation is one of your objectives, you're in luck on LinkedIn. 78% of B2B marketers say LinkedIn is best at achieving specific objectives for their organizations. Additionally, according to HubSpot, traffic coming through LinkedIn offered the most robust visitor-to-lead conversion rate at 2.74%. This is almost 3 times higher (277%) than Twitter (.69%) or Facebook (.77%).
But because marketers know LinkedIn is the place to be, the competition is stiff. If you've been on LinkedIn for a while and already covered the basics, it's time to beef up your strategy.
Fill out the form to download the infographic "Ultimate B2B Lead Generation Guide for LinkedIn".